Driving the Challenger or the Big Boy is completely different. The Big Boy has a total weight of 500 tons while the Challenger weights about 350 tons. Stoking these giants is not an manual issue any more because the large fire box is just too large to shovel. However a transportation system in the fire box will provide coal on every spot on the fire grate a well.
In simulation just stoke these engines as normal, but keep in mind the mechanical stoking system these engines has.
Keep up the water level not decreasing 96% water level. You have to use the injector almost permanently. The US style injector is rather different and uses a lever to open up the water pump. This lever provides either power and either water in one motion and pumps this water into the boiler.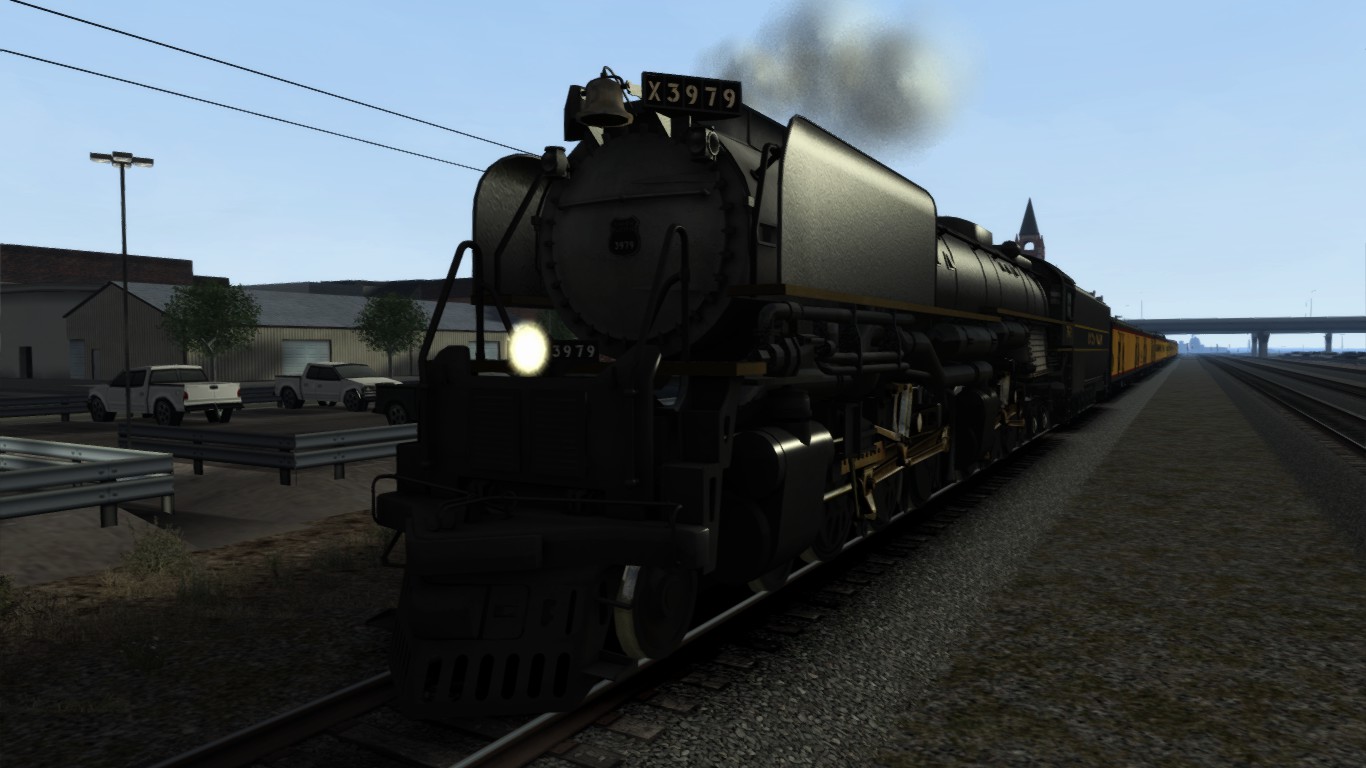 To stop these giants is even more different and difficult a well.
Cut off the regulator until 20%.

Position the reverser slowly backwards in reverse and open up the regulator slowly.

The cylinder now will use the steam power to slow down the train. In some sort of way it acts like a regeneration brake on electric trains. However steam is not regenerated, but rather used as steam brake but direct on the cylinder and pistons. Steam is the main power to slow down directly.

When the speed has decreased and reached the desired speed or less, position the reverser in the middle

Set the regulator at about 10% and continue braking using the normal brake system.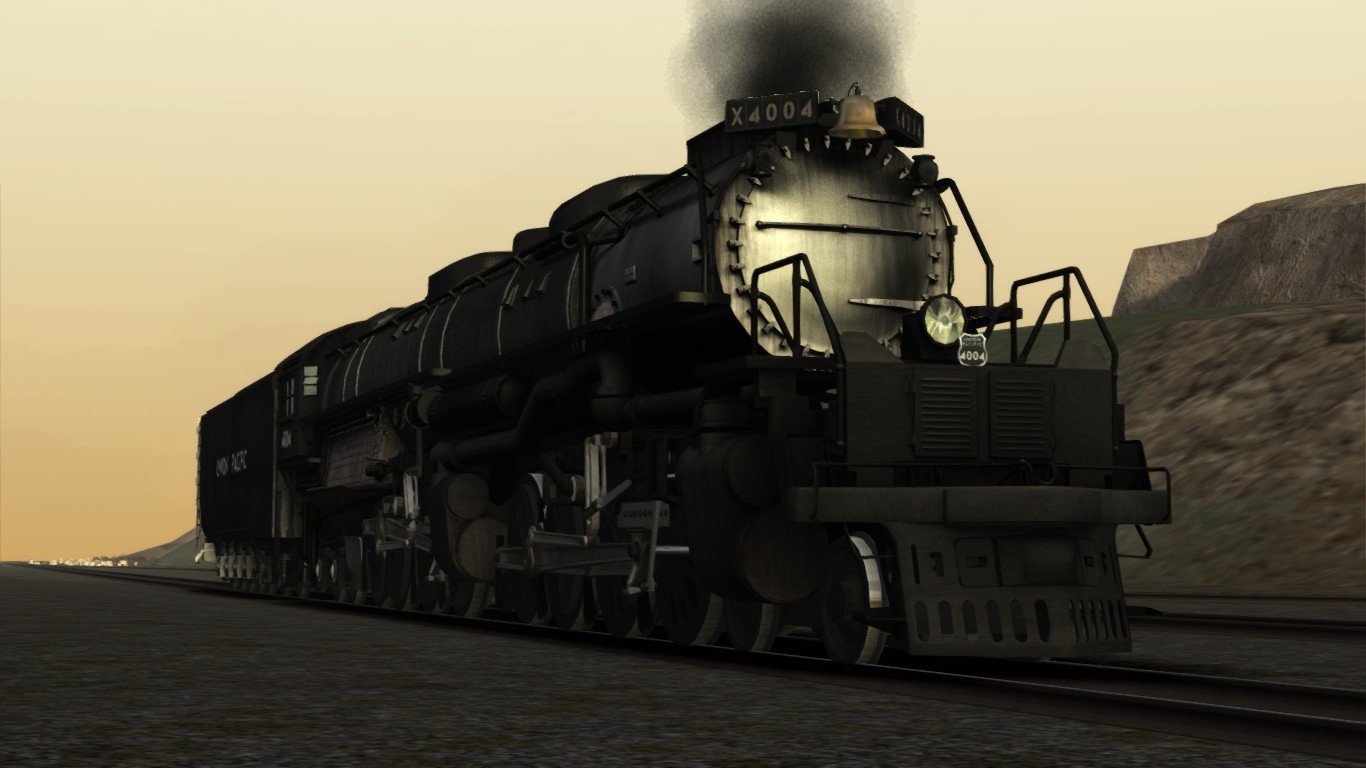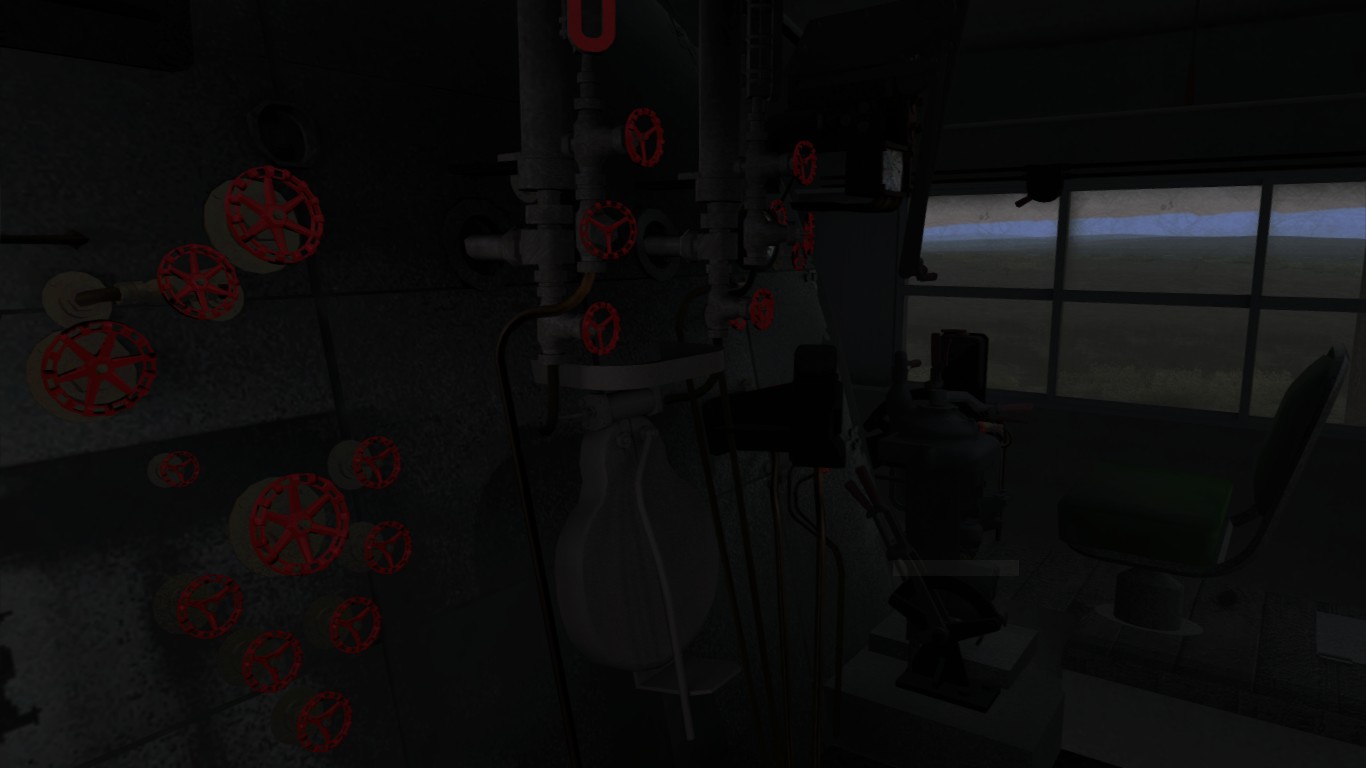 The cab is hugh. Though the most valves and gauges are static.
Big Boy Restorataion by Union Pacific
A "new" engine is set for restoration. The 4014 has been brought back to Cheyenne and will run again after restoration. A hugh engine and a hugh desire of almost every rail fan to have one Big Boy running again, and now the hope became fulfilled. A Big Boy is now in restoration.
The Big Boy cab is hugh. Though the 844 is an oil fired engine, the 4014 uses coal firing using steam pressure to "shovel" the coal automatically. The fire box is too large manual firing and stoking, but a fire door provides the possibility to adjust the coal bed by manual shovelling.
Find out more about the 4014 restoration by clicking the button:
Restoration of the 4014