A good photo is well worth to do everything to achieve this magnificent image. Train chasing is one of the best way to capture trains in a legal way without too much people in front of your lens. Train chasing is like chasing wild animals, but a train remains predictable, a wild animal is not.
Train chasing is a nice additional to you hobby and gives a certain amount of a sporting thrill. If you chase trains by walking on the railroad track itself without permission or without any railroad safety certification or guided and supervised by a certified railroad official, you risk a penalty and even possible to get jailed for a while. It actually depends on the local rules and restrictions in the country you live in. For example In Britain the penalty is about 1000,- Pounds fine. In the Netherlands about 200,- Euro fine.
Performing photo's like above requires special effects as well. The crew is equipped with extra lights to fill in dark spots, creating a mystical effect when steam trains running by.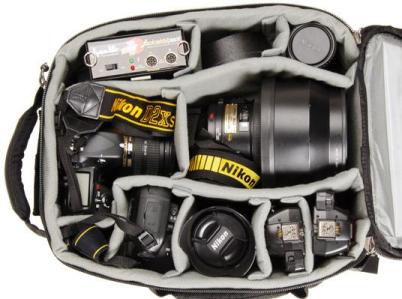 A good camera is the basic of a good photo. but remember it is not the camera, it is the person that operates the camera that makes the photo. A camera is the tool and instrument in the hands of the photographer. 
Let us first look what a train chaser needs the most. Of course a common good working camera and additional material which is needed to have good results. When you are planned to go train chasing you have to meet some requirements in order to get the best results at your camera. Now the digital photography took almost over the analogue way of photography. You still have to deal with the same issues. To take care about photographical issues hereby a suggestion to buy a book about technical issues about your camera and a common book about digital photography.
In the link list (Appendix 3) there are some links to photographers with hints and tips for train chasers.
This is the "shopping" list:
A good (mirror-reflex) camera

A backup battery set or battery pack

Backup storage like SD or Micro SD (whatever your camera requires)

A Backup camera

A zoom lens (if your camera has the ability to change objectives)

A Tripod

A High Speeds flash light for light fill-ins.
To get prepared for the chasing you have to plan precisely where you want to chase the trains. It is recommendable to equip yourself with: A train chaser is busy and acts like a sporting person. So you better dressed up like a sports man, not to win the race but to catch the most beautiful image of your desired train. Plan a certain time to pop off and plan to be back at certain time. Let family, friends and/or relatives know what you are about to do in case something might go wrong.
Train chasing and sport are basically the same. Chasing trains requires a healthy and sportive person. Using a mountain bike in a suburban area is the best way to commuter yourself to the desired locations. When public transport is available. use the mountain bike together with the public transport to move around at greater distances but check the lines prior to your chasing of bikes are allowed in the public transportation system.
A good car and if applicable a good bike gives the freedom to pick the right spot to photograph a train in an unimaginable way giving you the priority to create unexpected photo's people will admire.
Additional you need some of the basic equipment to get around as a train chaser. The next list shows you waht you need to do a good train.
The equipment as mentioned above.
A good (SUV) car and/or

An All Terrain Bike with head protection

A second person with the same equipment or someone to support or accompany you. (Do not go alone by yourself especially when you are about to "train chase" in the nature.

A Cell phone with an extra battery.

A Map or street map to find the exact locations

A safety Jack

A hat or cap to protect your head and hair against sun, rain and on steam train chasing to protect against tiny hot ash particles and coal sparkles.

A protection sun glass or a protection glass

At least one flash light

Rain coat

Mountain shoes

Timetable from the steam special if you chase steam specials.

A good filed cool box with water, ice, sport drinks, sandwiches no too much if you are not able to go by car you have to carry it all with you.

A good set of mountain shoes

A back pack with a good lunch 94-6 sandwiches with fresh tomatoes, bacon, cheese or egg and a thermal can of coffee and some refreshments

A map with the railroad track and road

A perfect mood to go for it.
Photgraphy of wild life is quite similar to train chasing. the only difference is trains are predicable, wild life is less predictable.
Famous train photographers
One of the greatest train chasers, photographers and Jazz/Blues pianist is Sir. Axel Zwingenberg from Germany. His passion for steam train is also the boost for his piano playing
Sir Axel Zwingenberg during one of his piano performances. He is a passionate steam train lover of the 1st degree.
Mr. A. Zwingenberger created one of the most magnificent photo books "Vom Zauber der Züge" (The Pure Trains) ISBN 3-926398-02-7 which is even now one of the best sellers concerning the photo book.
It shows you the high atmosphere of passing trains with special light effects. From firing until the workshop, all with amazing special but natural effects using the possibilities of a qualified photo camera. When you could have a copy of this book, take that amazing photo book and you will taste and hear the music and the recorded the passing of the steam trains. For the train chasers it is a must-have and a hugh inspiration and example how to achieve these wonderful images. The book comes with a double CD. 1 CD with Steam train recordings and 1 CD with the blues piano music which is also inspired by the sound either beat of the steam exhaust.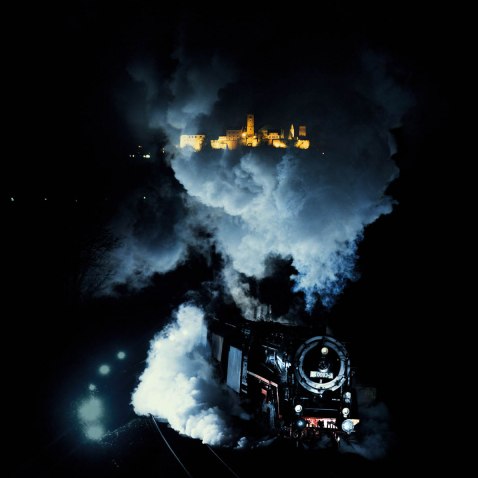 Carl Bellingrodt
Between the 30's and the 60's Mr. C. Belingrodt has captured a vast amount of photo's about the (steam) trains in Germany. His work is famous all over the world. He is one of the founders of the BDEF (Society of German Railway Enthusiasts) and after he passed away in the 70's he had a hugh collection of photo's which are still in use in many photo books today.