The keyboard overview is roughly for all tractions quite the same. In this short overview you will find a list of all common keys and additional keys regarding all functions to operate a steam locomotive.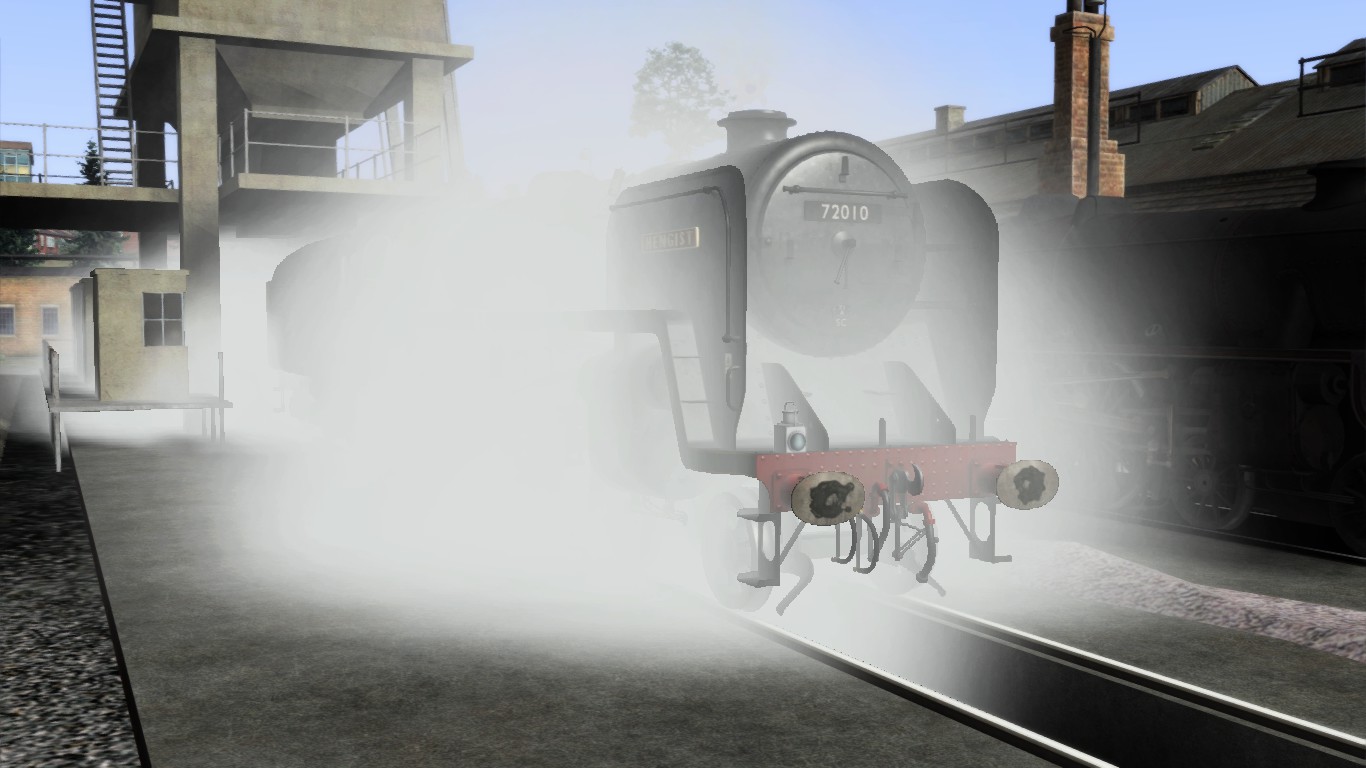 The magnific power of steam exposed.
The mentioned list of key operations will contain a chapter which is in relation to the function. However in this chapter there is no further explanation.
Driving
Shift
Ctrl
Key
Function
Mode
3rd Party
Additional
A
Increase steam
All
All
Opens a set op valves in the dome to flow to the cylinders
D
Decrease steam
All
All
Close a set op valves in the dome to flow to the cylinders
W
Increase steam cut-off
All
All
Regulates the cut-off of fresh steam in the cylinder
S
Decrease steam cut-off
All
All
Regulates the cut-off of fresh steam in the cylinder
C
Opens/close the cylinder drains
All
All
Drains off the condensed water
X
Opens/close sanding
All
All
increase rail grip and prevent spinning/slipping
X
Opens/close sanding
Expert
JT
Increase rail grip on foreward direction
x
X
Opens/close sanding
Expert
JT
Increase rail grip on reverse direction
Stoking
Shift
Ctrl
Button
Function
Mode
3rd Party
Additional
F
Opens Fire door
All
All
Opens the fire door smoothly, But stops at releasing the button
x
F
Closing the Firedoor
All
All
Closing the fire door smoothly, But stops at releasing the button
R
Increase Shovel rate
All
All
increase the amount of coal per shovel
x
R
Decrease shovel rate
All
All
Decrease the amount of coal per shovel
M
Opens the dampers
All
All
Increases the air flow through the grate
x
C
Close the damper
All
All
Decreases the air flow through the grate
The footplate drivers side from the 72010 Hengist from Just Trains